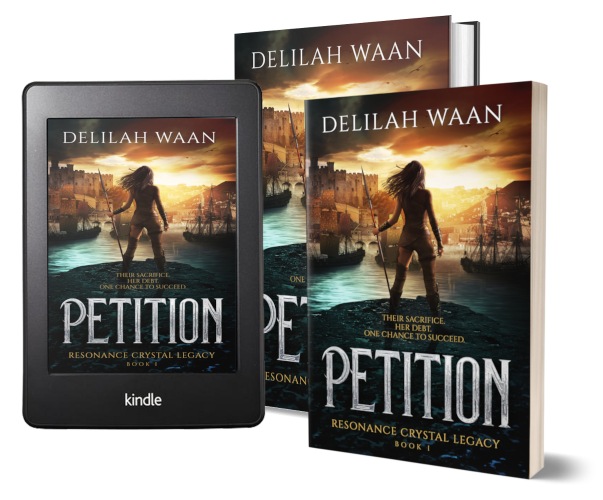 What would you sacrifice to gain your deepest desire?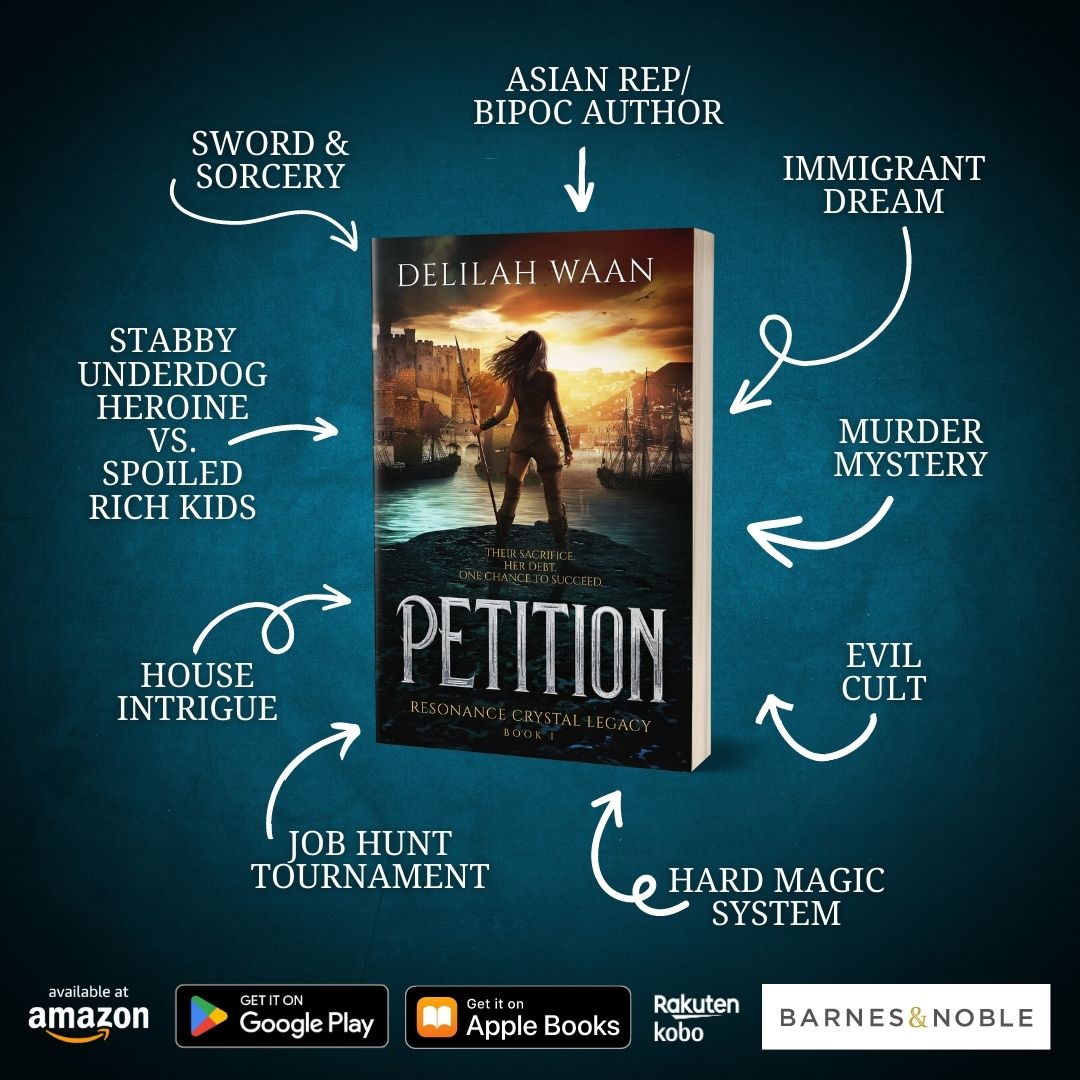 In the Dominion of Aleznuaweite, anyone can rise to the greatest heights—if they are willing to pay the price.
Failure is a luxury Rahelu can't afford. Her family sold everything, left their ancestral home, and became destitute foreigners for the sake of her resonance skills. Now she can manipulate emotional echoes to discern truth from lies, conjure the past, and even foretell the future.
But an act of petty revenge by her rival destroys her chance at joining one of the great Houses. Desperate to prove her family's sacrifices were not in vain, Rahelu calls upon the most dangerous magic of all—altering fortune.
A slight twist of fate is enough to restore her way forward…with deadly consequences she never bargained for. The Houses make a pawn of her in their bitter struggle for control of the Dominion. A shadowy cult grows ever closer to completing an ancient ritual.
And Rahelu discovers that fulfilling her oath to her family might come at the cost of her mother's life.
Publication details
Book 1 of Resonance Crystal Legacy. Published 30 May 2022. ISBNs: 978-0-6455100-0-3 (ebook), 978-0-6455100-1-0 (paperback), 978-0-6455100-2-7 (hardcover).
Intended Audience
This work of fiction is intended to be new adult/adult.
General content/trigger warnings
Abuse (emotional, physical, verbal), bodies/corpses, classism, death (including murder), mature language (including profanity), mental intrusion/emotional assault, self-harm (cutting), sex (masturbation), slavery, and violence (including blood/gore/sex).
Specific content/trigger warnings by chapter
The following definitions have been used for intensity ratings:
Implied: Not directly mentioned in the text but is clear from the subtext.
Mentioned: Text makes direction reference to the content but does not dwell on the content. Usually no more than 1-2 lines.
Discussed: Content is the subject of direct discussion in the text but the content is not dramatized in the scene. E.g. corpses and manner of death discussed in dialogue between characters undertaking a murder investigation.
Depicted: Content is dramatized in the scene with some descriptive detail. Usually at least several paragraphs.
Explicit: Content is dramatized with graphic/extensive detail in the scene.
| | |
| --- | --- |
| Chapter | Content (type, intensity) |
| Prologue | Gore (mild, depicted), bodies/corpses (depicted), ritualistic self-harm (cutting, depicted) |
| 1 | Blood (minor) |
| 2 | Bullying (depicted), physical violence (depicted), sexual assault (attempted, depicted). |
| 3 | Blood (gore) |
| 4 | |
| 5 | Ritualistic self-harm (cutting, mentioned) |
| 6 | |
| 7 | |
| 8 | Physical violence (depicted), mental intrusion (depicted) |
| 9 | Physical violence (depicted) |
| 10 | |
| 11 | Sex slavery (depicted), sex (masturbation, depicted) |
| 12 | |
| 13 | Self-harm (cutting, depicted), physical violence (depicted), slavery (depicted) |
| 14 | Physical violence (depicted), mental intrusion (depicted), blood (minor), |
| Interlude | Murder (depicted), bodies/corpses (depicted), blood (minor, depicted), gore (mild), physical violence (depicted), mental intrusion (depicted) |
| 15 | |
| 16 | Bodies/corpses (mentioned), murder (mentioned) |
| 17 | |
| 18 | Murder (discussed), bodies/corpses (discussed), blood (discussed), physical violence (discussed) |
| 19 | |
| 20 | Murder (depicted), bodies/corpses (depicted), physical violence (depicted) |
| 21 | Bodies/corpses (depicted), death (depicted), drug use (implied), physical violence (depicted), blood/gore (graphic, depicted), |
| 22 | Sex (masturbation, depicted), bodies/corpses (depicted), blood (depicted), murder (depicted) |
| 23 | Blood (depicted), gore (mild, depicted) |
| 24 | Gore (gutting a fish, depicted) |
| 25 | |
| 26 | Physical violence (threatened, implied) |
| 27 | Self-harm (cutting, implied) |
| Epilogue | Attempted suicide (suffocation, depicted) |
Media
Praise for Petition